Funded by the JERICO-S3 Transnational Access (TA) program, different plastic materials were deployed and retrieved in situ in Mediterranean deep waters to study their degradation.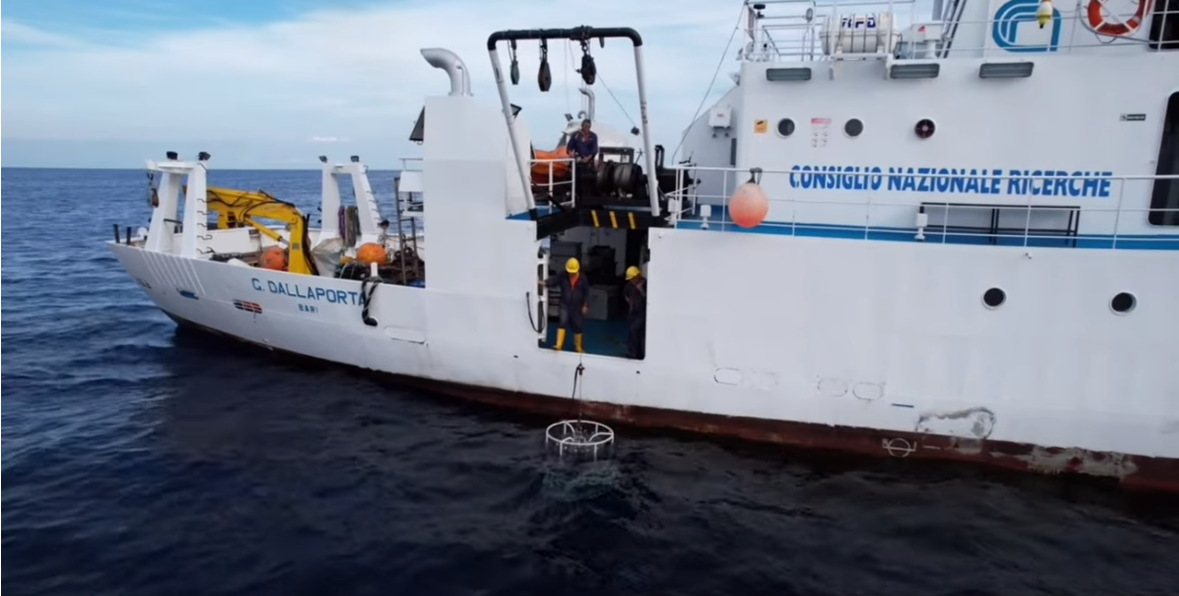 Specific degradation times of different materials in the deep sea are analysed and compared to other sites by measuring material loss. The method is applied to plastic films, as well as fibrous and fabric materials, shedding light on their residence times in the marine environment.
Two experiments, proposed by HYDRA, were carried out under the JERICO-S3 TA framework using the CNR deep-sea moorings in the Sicily and Corsica Channels to retrieve also hydrographic data and compare plastic degradation rates under different environmental settings.
Please find below the video report of the scientific cruise, which happened in October 2022.