Infrastructure
(short name)
Sediment Profile Imager
(SPI-H)
Sediment Profile Imager
(SPI-H)
UMR EPOC, Station marine d'Arcachon, France, Atlantic Ocean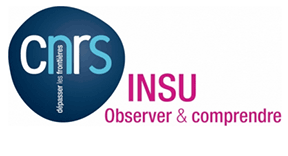 Legal name of organisation
Centre National de la Recherche Scientifique (CNRS)
SPI-H allows for the in situ acquisition of sediment profile images in cohesive sediments, which constitutes a sound and cost-effective alternative to classical faunal analyses in assessing the ecological quality of benthic habitats (Labrune et al 2012, Romero et al 2013). This piece of equipment exists in two versions: (1) for shallow bottom (i.e., down to 30 m) waters, which can be operated from small ships, and (2) for deep (i.e., down to 1000 m) waters, requiring the use of a large oceanographic ship.
Web site address: http://spiarcbase.epoc.u-bordeaux1.fr/
| | | | | |
| --- | --- | --- | --- | --- |
| Instrument | Measured Parameter(s) | Depth of measurement | Sampling | Frequency of data recovery |
| Sediment Profile Imager (SPI-H) | In situ sediment profile images | 0-1000 m | 10 images/station | Once/station |
In person/hands-on: the presence of the user group is required/recommended during the whole operation period.
Unit of access (UA): week
Access duration corresponds to the period of installing, operating and un-installing the measuring system.
Applications are solicited for using the Sediment Profile Imager in combination with one or more observing systems open by the JERICO NEXT consortium to the TNA program.
TNA projects supported by JERICO-NEXT:
The support includes shipping to the location of use, and assistance for the deployment of the profiler as well as for the acquisition of images and their transfer to a microcomputer by an experienced staff. The support also includes advices for the "manual" processing of the acquired images and their ecological interpretation by this staff. The use of the SPIArcBase software developed within the FP7 project JERICO is provided as a virtual service access by JERICO NEXT (see proper section in this website).
To be verified with the facility provider.