Infrastructure
(short name)
Poseidon Glider (PG)
(PG)
Poseidon Glider (PG)
(Poseidon Glider (PG))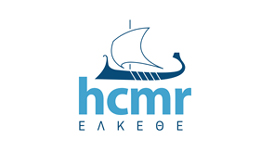 Legal name of organisation
Hellenic Centre for Marine Research (HCMR)
Petihakis George
Institute of Oceanography
HELLENIC CENTRE FOR MARINE RESEARCH (HCMR)
Thalassocosmos
Gournes Pediados
P.O. Box 2214
HERAKLION CRETE
GR 71 003 GREECE
Tel: +30 2810 337755
Fax: +30 2810 337822
GSM: +30 6977 916206
The Poseidon Glider is equipped with T, S, DO sensors and is routinely operating in the Cretan Sea. Missions in user predefined transects can also be supported after agreement. An endurance line has already been implemented in the Cretan Sea. Mission in other areas in Greek Seas can also be planned after agreement.
Modality of access under this proposal:MoA2. UA:6 months.
Modality used to declare access costs: TA-UC
POSEIDON is both a geographically and scientifically distributed infrastructure in
Greek seas offering end-to-end services both to science and to society (Korres et al., 2014).
Complementary nodes both in offshore and coastal environments, integrated into a unique system,
comprise the system. The POSEIDON infrastructure has participated to the TNA activity of several
projects, including FIXO3, JERICO and JERICONEXT, providing data and hosting different types of
novel equipment for scientific (CIEBIO, MEDACID, TOFU, LO3CAted, CarbonAS, FluorMed-1,
MicroPlastox, MONICOAST) and industry (AGE-CO-DEEP, IMLOC-AISPAR, INPOW-AISPAR,
LETS-SAT) experiments and studies.