Infrastructure
(short name)
SYKE Marine Research Centre Laboratory
(SYKE MRC-lab)
SYKE Marine Research Centre Laboratory
(SYKE MRC-lab)
Helsinki, Finland, Baltic Sea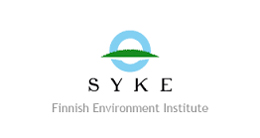 Legal name of organisation
Finnish Environment Institute (SYKE)
SYKE MRC-lab offers space and instrumentation for testing, validating and calibrating various optical sensors, like LED fluorometers, FRRF fluorometers, absorption meters, turbidity meters, particle size analysers, and imaging in-flow systems.
It has up-to-date basic and advanced laboratory facilities, including flow cytometer, FlowCAM, microscopes, spectrofluorometers, plate readers, spectrophotometer with integrating sphere, FRRF fluorometers, controllable LED panels, nutrient analysers and isotope laboratory.
It host SYKE MRC phytoplankton culture collection, including hundreds of species strains, which can be used in instrument comparison and validation. Climatic growth chambers and controllable cultivation units (0.5 – 300 L) are available for phytoplankton growth experiments. There is a weekly access to seawater samples taken from various locations from the Baltic Sea. Instrument tests and deployments can be performed together within SYKE Algaline TNA.
Web site address: http://www.syke.fi/en-US
| | |
| --- | --- |
| Facility/Instrument | Details |
| Phytoplankton cultures | Hundreds of strains, representing different size classes and pigment groups. Suitable for calibration, validation or testing optical sensors. |
| Culturing facilities | Controllable growth chambers and cultivation units for growth experiments, used to cultivate phytoplankton cells, in different environmental conditions, to obtain testing materials for optical sensors. |
| Online measuring systems for pH, light, nutrients, temperature, and control systems for pH, light intensity and spectra, and temperature | Instruments to control and follow experimental units, to be used in testing optical sensors |
| Spectrophotometer with integrating sphere (Perkin Elmer 650 UV/Vis); Spectrofluorometer, (Agilent Cary Eclipse); Spectroradiometers, (Trios Ramses ACC-VIS) | Reference instruments and materials for optical sensor tests |
| FlowCAM, flowcytometer Partec Cube 8, microscopy facilities | Reference instruments for optical sensor tests |
| FRRF fluorometers (various models from PSI, Chelsea) | Reference instruments for optical sensor tests |
| Isotope laboratory | Reference measurements for optical sensor tests. |
In person/hands-on: the presence of the user group is required/recommended during the whole operation period.
Unit of access (UA): 8 hour day
Users may bring their own instrumentation to be tested along annual calibration workshop, or testing facilities are modified according to their needs. Access duration corresponds to the period of installing, operating and un-installing a measuring system by the users (in person/hands-on access) or in his/her behalf by the access provider (remote access).
Applications are solicited for using the Marine Research Centre Laboratory in combination with one or all the other installations open to the TNA program, both by SYKE and other partners.
TNA projects supported by JERICO-NEXT:
SYKE MRC-lab offers possibilities for testing optical sensors with various types of natural samples and phytoplankton cultures, and benchmarking the results against reference materials and methods. It offers facilities and technical and scientific support for studying effects of light, nutrients, temperature, salinity and pH on optical properties of phytoplankton, as required when validating optical sensors. Users may also participate in annual calibration workshops.
SYKE support team consists of technicians and scientists regularly working with optical instruments and reference measurements. It provides assistance to users during testing of new instruments (experimental setups, technical issues, lab work assistance, safety). It assists in the selection of reference methods and instrumentation and measuring protocols if needed and in analysing the data from TNA instruments.
During all visits, use of TNA instrumentation will be done under guidance of SYKE support team.