Infrastructure
(short name)
POSEIDON Monitoring, Forecasting and Information System for the Greek Seas
(POSEIDON)
Poseidon Calibration Lab
(PCL)
Heraklion, Crete, Mediterranean Sea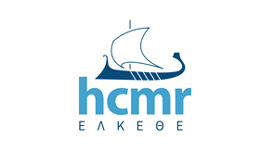 Legal name of organisation
Hellenic Centre for Marine Research (HCMR)
The Calibration Laboratory, PCL, is part of POSEIDON, the operational marine monitoring, forecasting and information system for the Greek Seas. It is based at the HCMR Thalassocosmos complex in Crete and is equipped with a special designed large calibration tank, two smaller glass tanks and a number of reference sensors and equipment for temperature, salinity, chlorophyll-a, turbidity and dissolved oxygen sensors calibration.
The support team consists of the HCMR technicians and scientists who can perform a wide range of sensor calibrations (Temperature, Salinity, Oxygen, Chlorophyll, Turbidity).
Web site address : http://www.poseidon.hcmr.gr
| | | | | |
| --- | --- | --- | --- | --- |
| Instrument | Measured Parameter(s) | Range | Accuracy | Resolution |
| Deep Ocean Standards Thermometer SBE 35 | Temperature(ITS-90) | -5 to +35 °C | 0.001 °C | 0.000025 °C |
| AutoSal 8400A | Conductivity Ratio (Salinity) | 0.005 to 42 ppt | 0.003 ppt | 0.0002 ppt |
Furthermore a variety of sensors (Seabird 37 SIP, Aanderaa 3919B, Aanderaa 3975) are used in order to monitor the measurement parameters inside the calibration tanks during the experiments. For the calibration of the DO sensors samples are collected during the experiment and analysed later using the Winkler methodology. Regarding fluorometer and turbidity sensor the sensors are calibrated against known concentrations and particles dimensions of reference solutions.
In person/hands-on: the presence of the user group is required/recommended during the whole operation period
Unit of access (UA): week (5 days of 8 hours)
Quantity of access available to JERICO NEXT users: 4 UA=4 weeks.
Access to the Calibration Lab is daily all year round.
The scientific and technical personnel of POSEIDON will carry out all operations, while training courses will be given on both hardware and software.
Applications are solicited for using the calibration laboratory in combination with one or all the other installations open to the TNA program, both by HCMR and other partners.
TNA projects supported by JERICO-NEXT:
The access services offered by the POSEIDON system includes:
Calibration laboratory: PCL can support relevant activities for a wide range of sensors (Temperature, Salinity, Oxygen, Chlorophyll, Turbidity) providing state-of-the-art calibration services.
Field experiments: Calibrated sensors can be tested in the field.
The support team consists of the HCMR technicians and scientists, who regularly prepare the instrumentation, perform field experiments, service and maintain the instruments and assist the users during the experiments in the calibration facility.
Requests for calibration services must be made at least 3 months in advance.
The user should provide the measured parameters range of the area where the sensors will be deployed.