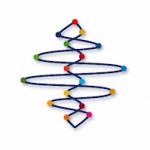 JERICO-RI would like to celebrate International Day of Women and Girls in Science tomorrow, 11 February 2022, by recognizing our women users from the JERICO-S3 Transnational Access (TA) programme. As part of the TA, JERICO-RI supports a diverse user group of currently 20 nationalities all with varied backgrounds using the JERICO-RI marine ocean observation infrastructures. Of these international users, we are delighted to feature the work of the all-women user groups and woman Principal Investigators that are contributing to marine research and innovation. Their stories highlight the possibilities and opportunities available for girls and early-stage researchers who are embarking on their careers.
In 2016, the United Nations and UNESCO declared 11th February the International Day of Women and Girls in Science in order to promote equal access for women in science. This event is designed to empower more women and girls to be involved with science, technology, engineering, and mathematics (STEM) fields. The STEM disciplines see an underrepresentation of women at only 33.3% women researchers from the UNESCO's data. It is important for women and girls in science to share their research, experiences, and to be leaders in their field for encouraging others to contribute to science.
Throughout the day tomorrow, we will be introducing three women Principal Investigators for projects supported by JERICO-S3 TA. These women leaders share their experiences in what led them on their career paths and a brief description of the projects they are leading. We are proud to facilitate these outstanding role models for women in STEM who are utilising JERICO-RI infrastructures and are looking forward to following the results of their projects.
We welcome and invite more women users to apply for the third JERICO-S3 TA call opening this March, more details for applying to follow soon.