The French Glider National Facility (GNF)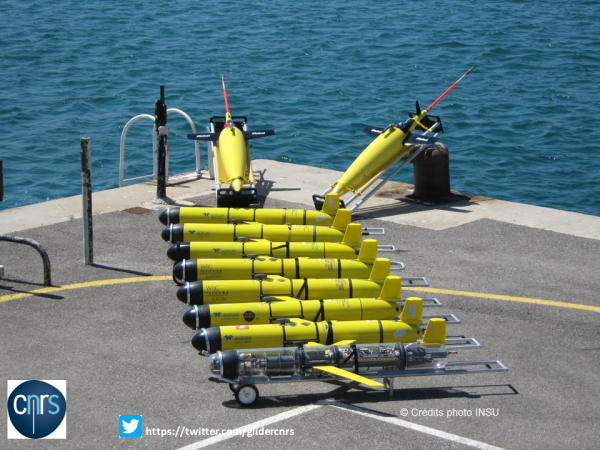 The French Glider National Facility (GNF) provides glider missions for the Transnational Access (TNA) of JERICO-NEXT. During 2017, GNF is involved in two projects, GliderSouth with the University of Malta and FinisGlider with the Spanish Institute of Oceanography. The French team prepared, deployed and piloted two Slocum gliders, Campe and Bonpland.
Project GliderSouth for the University of Malta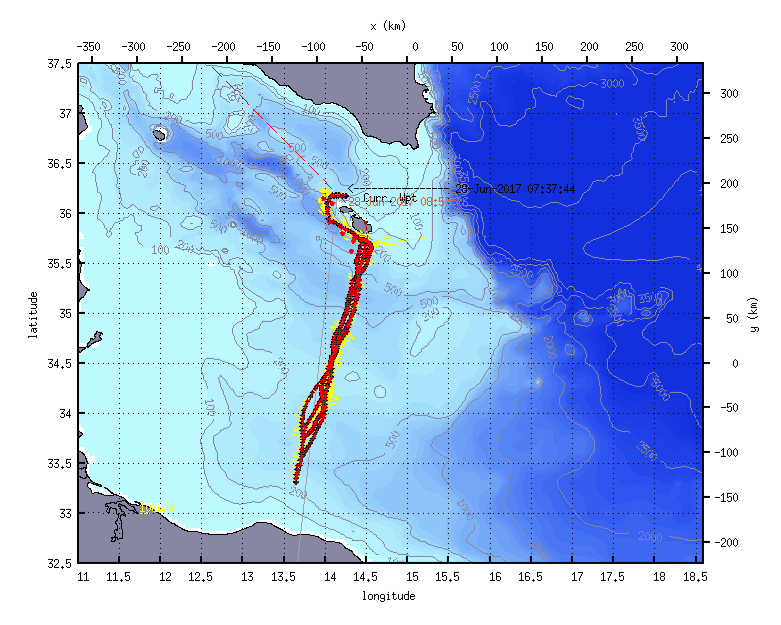 The main objective of GliderSouth Project was to sample intensively the area of the Sicily Channel. The area between Malta and Libya is practically an unexplored area of the Mediterranean Sea. The data collected by Campe will be useful to validate the models elaborated for this poorely sampled area.
Campe has been deployed on April 23th by a member of the GNF with the help of the Maltese team. After a successful mission of 65 days, the glider had been recovered in the north of the Maltese Islands.
More info (including plots): https://gfcpdsi.ego-network.org/plot/plot_deployment.php?glider=Campe&deployment=GliderSouth
Media Coverage:
https://www.um.edu.mt/newspoint/news/features/2017/06/presentingtheseagliderexperienceinmalta
Project FinisGlider for the Spanish Institute of Oceanography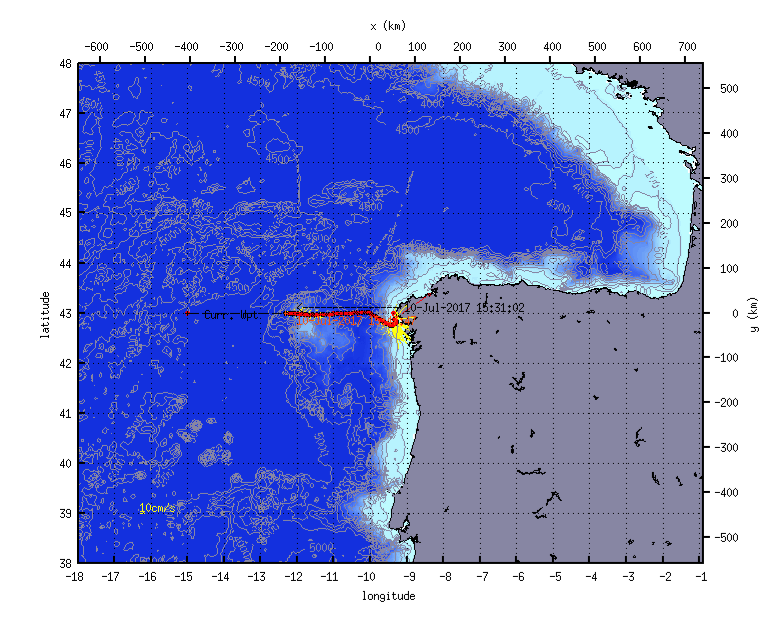 The objectives of FinisGlider are part of a long-term monitoring program from the Spanish Institute of Oceanography to monitor the ocean hydrography and biogeochemistry at the Western Iberian Margin. The FinisGlider project will provide the first glider mission of the section, partially overlapping with a ship cruise.
The 27th of June, a member of GNF with the Spanish team and the crew of the LURA deployed the glider off Finistère. Bonpland is currently performing the section and will be recovered in mid-August.
More info (follow the ongoing mission, including plots): https://gfcpdsi.ego-network.org/plot/plot_deployment.php?glider=bonpland&deployment=FinisGlider&posti=0&postj=position_zoom0&pposti=4&ppostj=position_zooml2_lastweek&hchk=&defsct=default_scatter