Date
10/04/2024 12/04/2024

The 2024 Ocean Decade Conference, taking place in Spain, Barcelona from 10 – 12 April 2024, will serve as a significant milestone in the implementation of the UN Decade of Ocean Science for Sustainable Development (2021-2030).
The approaching year of 2024 signifies the fourth year of the UN Decade of Ocean Science for Sustainable Development (2021-2030). Spearheaded by UNESCO's Intergovernmental Oceanographic Commission, this transformative initiative has rallied a multitude of global partners to initiate the crucial scientific endeavours required to shape the ocean's future.
At this pivotal juncture, it's imperative to reflect upon the Ocean Decade's accomplishments since its inception and delineate the primary areas necessitating focused action over the forthcoming three to five years.
With a steadfast commitment to "delivering the science we need for the ocean we want," the 2024 Ocean Decade Conference is slated to convene under the auspices of the Government of Spain in Barcelona from April 10 to April 12, 2024. This gathering will assemble the worldwide Ocean Decade community and collaborators to commemorate achievements, evaluate progress, and collaboratively define future priorities.
As a significant waypoint en route to 2030, this event will encompass a comprehensive spectrum of Ocean Decade Challenges. Key among these are urgent concerns such as climate change, ensuring food security, effective management of biodiversity, fostering a sustainable ocean economy, tackling pollution, and mitigating natural hazards.
Across three days, from April 10th to April 12th, the 2024 Ocean Decade Conference will lay the groundwork for fortifying the sustainable governance of the ocean. It aims to catalyse science-based innovation on a global and local scale, ensuring inclusivity and leaving no individual or community behind in this collective pursuit.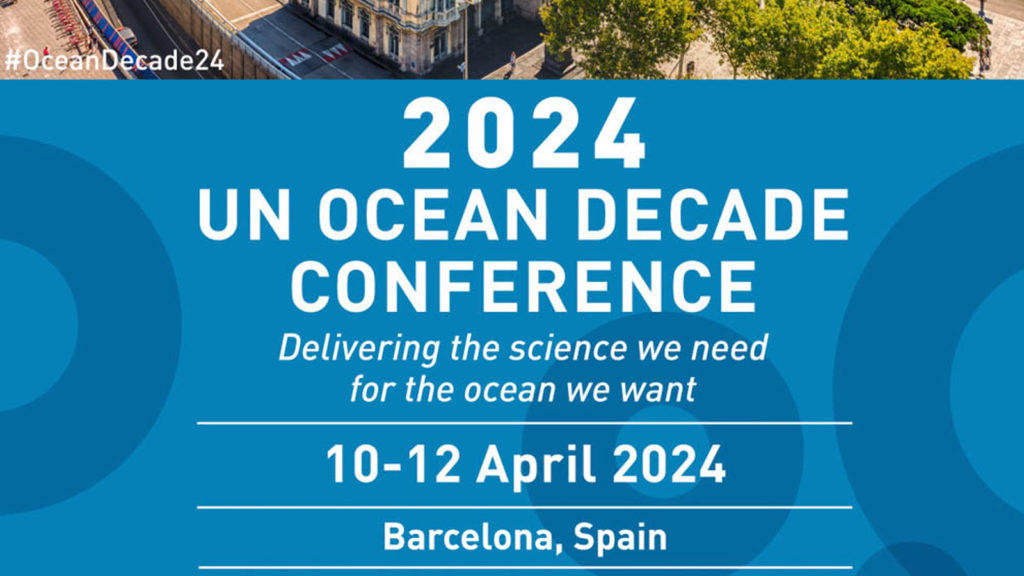 Location
Barcelona International Convention Centre (CCIB)