The JERICO-RI offers virtual access (VA) to marine and atmospheric data and services from the Utö Atmospheric and Marine Research Station. 
The Utö Atmospheric and Marine Research Station, situated on Utö Island in the Baltic Sea, stands as a collaborative effort between JERICO partners, the Finnish Meteorological Institute (FMI) and the Finnish Environment Institute (SYKE). This station serves as a crucial hub for gathering vital atmospheric and marine data, offering valuable insights into various environmental parameters. Here, we delve into the comprehensive services provided by the Utö station and its impact on coastal observation and research.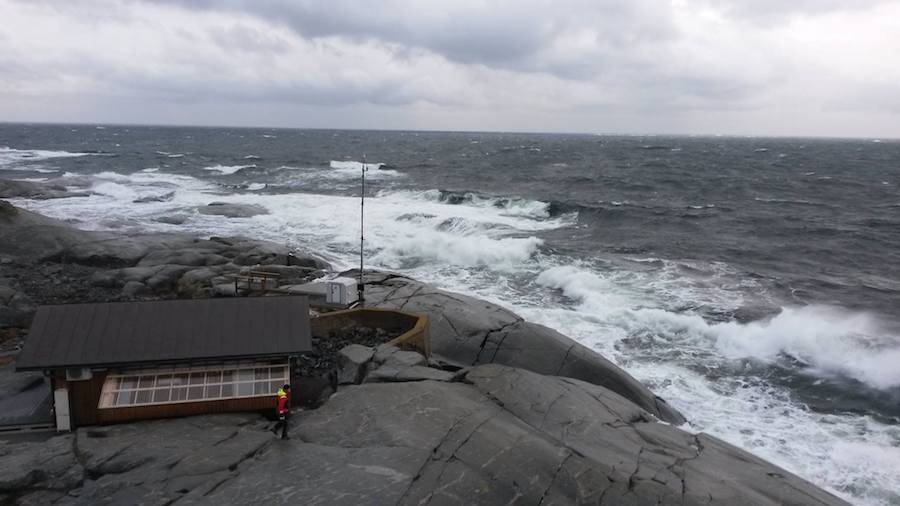 The Utö station conducts a wide array of measurements, encompassing atmospheric and marine domains. Atmospheric data includes meteorological parameters, aerosols, and greenhouse gases. Marine measurements span temperature, salinity, CO2, O2 levels, phytoplankton, currents, waves, and more. Real-time access to this data is readily available through the station's dedicated portal, ensuring swift and accessible information for various stakeholders.
The services provided by the Utö station cater to a diverse set of users and stakeholders. These include scientists engaged in cutting-edge research, as well as professionals involved in forecasting and modelling marine environments. Additionally, the information serves a critical role in ensuring the safety of marine traffic, guiding piloting activities, and supporting other sea-related endeavours. Boaters and enthusiasts engaging in leisure activities also benefit from this valuable resource.
In the Baltic Sea, Harmful Algae Blooms (HABs) are an annual occurrence, impacting coastal activities, fisheries, and property values. To inform the public about the development of these blooms, SYKE provides weekly reviews. The near-real-time data from the Utö station and FerryBox lines play a pivotal role in shaping these reports, providing essential insights into HABs.
Satellite remote sensing plays a critical role in detecting anomalies in the Baltic Sea, such as algae blooms, physical phenomena, and river loads. To validate satellite data, ground truthing measures are essential. SYKE offers a public service where users can access and overlay SYKE's open satellite data with other datasets, such as the FerryBox data, providing a comprehensive view of the Baltic Sea.
The services offered by the Utö Atmospheric and Marine Research Station align seamlessly with the objectives of JERICO-RI. By providing open access to coastal observation data, the Utö station and FerryBox lines contribute significantly to advancing coastal research and monitoring.
Since its inception during JERICO-Next in 2017, the Utö website has seen continued development, further enhanced during JERICO-S3. Additionally, the cyanobacteria information website emerged as a thematic service pilot demonstration. Looking ahead, ongoing improvements in website functionality, data flows, and quality control are expected, solidifying the Utö station's position as a cornerstone of coastal research and observation.