A new oceanic monitoring station using multi-sensor platform is supplying data, augmenting the Hidrografico and JERICO Research Infrastructure (JERICO-RI) capabilities.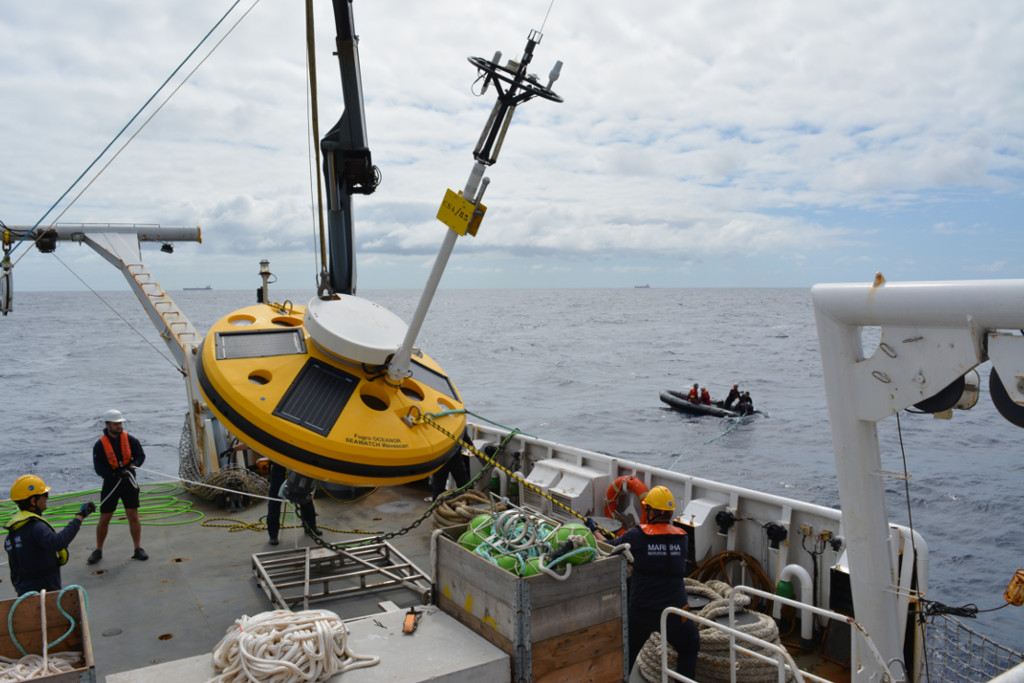 On the 29 April 2020, a team from Instituto Hidrografico (IH), Portugal, deployed a new multi-parametric buoy offshore from Sines, off the southwest coast of the Portuguese mainland. The mission was conducted by a team from IH onboard NRP "Almirante Gago Coutinho" during one of the regular missions for maintenance of the multi-parametric buoys systems, which is still ongoing.
Installed over a bottom of 1750m, this buoy measures waves, meteorological parameters, water temperature and currents in the upper ocean. It is also equipped with an oil-spill alert sensor and a real time hydrophone for acoustical monitoring developed in previous SUBECO project.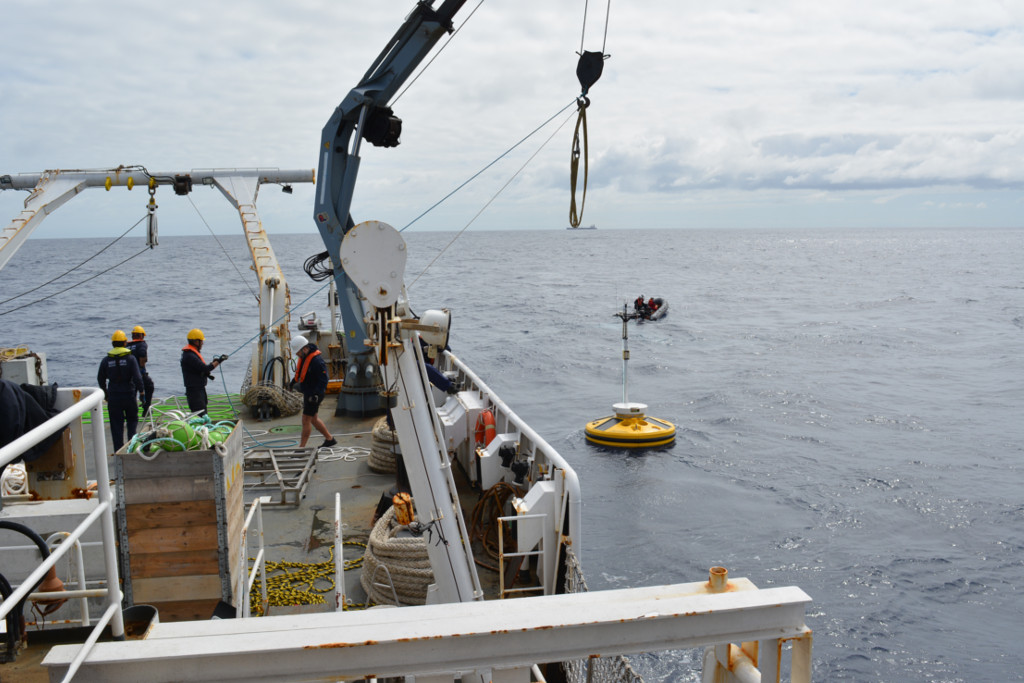 The real time data provided by this new buoy is already accessible through the web page of Instituto Hidrográfico. The buoy, now deployed, increases the total number of multi-parametric buoys that presently integrate the MONIZEE (Monitoring the Portuguese EEZ) infrastructure to 5 in total. MONIZEE is operated by Instituto Hidrográfico and is part of JERICO-RI.