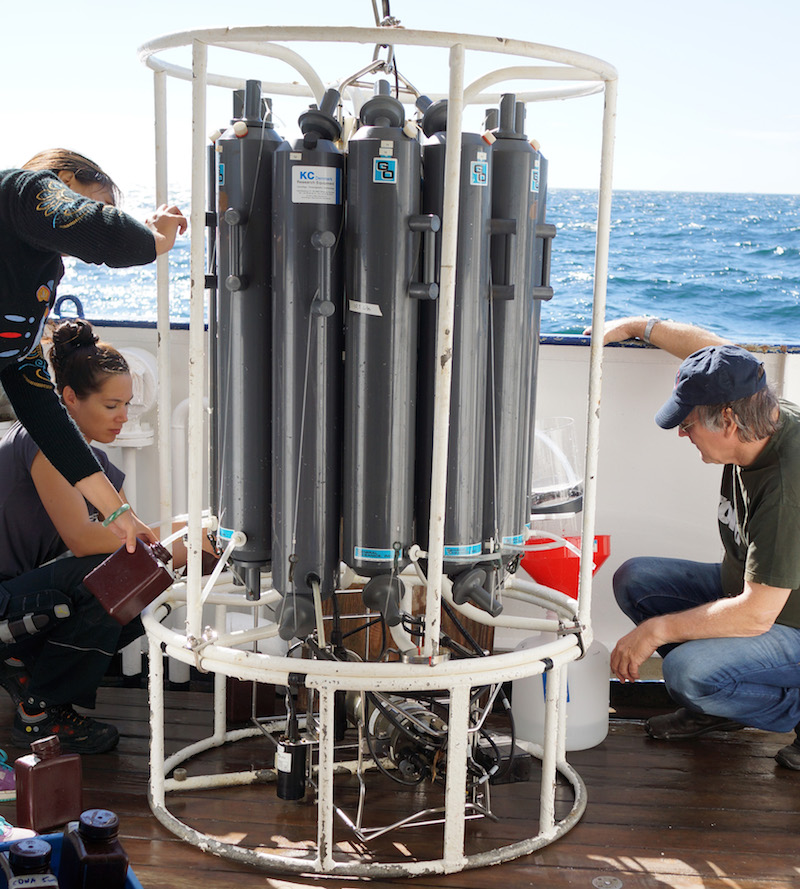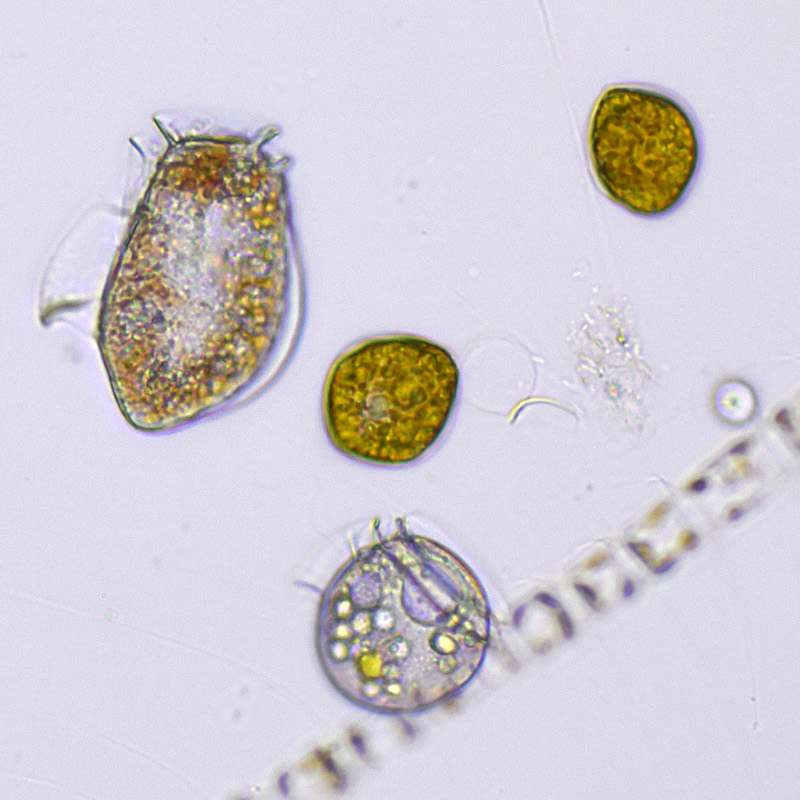 JRAP1 has activities in several sea areas around Europe. In the Baltic Sea Ferrybox systems on ferries and merchant vessels are used to automatically measure bulk parameters related to phytoplankton such as chlorophyll and phycocyanin fluorescence. The Ferrybox systems are operated continuously when the ships are at sea. Automated water sampling is carried out for analysis of phytoplankton using microscopy.
In 2017, additional work will be carried out at the Utö observatory where high frequency data will be collected using different instruments. SYKE (Finland) and SMHI (Sweden) are the JERICO-NEXT partners active in the area. In the Kattegat-Skagerrak NIVA operates a Ferrybox system similar to the one in the Baltic Sea. SMHI, NIVA, HZG-AWI and other partners are working up the data from the intense study near a mussel farm on the Swedish Skagerrak coast in autumn 2017 where an imaging flow cytometer was used together with other instruments and manual water sampling to observe algal bloom dynamics and biodiversity.
Also data from three cruises connected to the study at the mussel farm are being processed. In the English Channel –North Sea area several cruises with research vessels have been carried out. The institutes involved are VLIZ, CNRS, RWS, Ifremer and Cefas. Ferrybox systems are used together with flow cytometers and multi wavelength fluorometers and fast repletion rate fluorometers. HZG has contributed data on multi wavelength absorption to detect phytoplankton biomass. In the western Mediterranean Sea, the CNRS carries out studies that are described in some detail below.
The Western Mediterranean Sea is considered as an oligotrophic region although with contrasted areas due to the thermohaline counter clockwise circulation. Phytoplankton distribution is poorly studied at the basin or meso-scale, while links with hydrologic regionalisation are required to understand production balances in this semi enclosed area.
In order to resolve phytoplankton distribution, a CytoSense instrument was coupled to a Ferrybox on board the ferry "le Carthage" of the Compagnie Tunisienne de Navigation (CTN) for more than 3 months (October 2016 to January 2017, A*MIDEX CHROME project, https://chrome.mio.univ-amu.fr/). The ship route goes from Tunis to Marseille and Tunis to Genova once to twice a week. The data acquired correspond to more than 70 Gb of files (one sample of 5 cm3 every 30 min while crossing) with pico to microphytoplankton counts and pictures of large cells. The sensor was improved to count for Prochlorococcus cells as they can outnumber phytoplankton in the oligotrophic regions. The data analysed within the next year will be saved in the Cytobase (S. Lahbib, M Dugenne and M Libes) dedicated database. The datasets are currently undergoing a brainstorming within the H2020 Sea Data Cloud project to ensure best standardized vocabulary for high resolution flow cytometry.