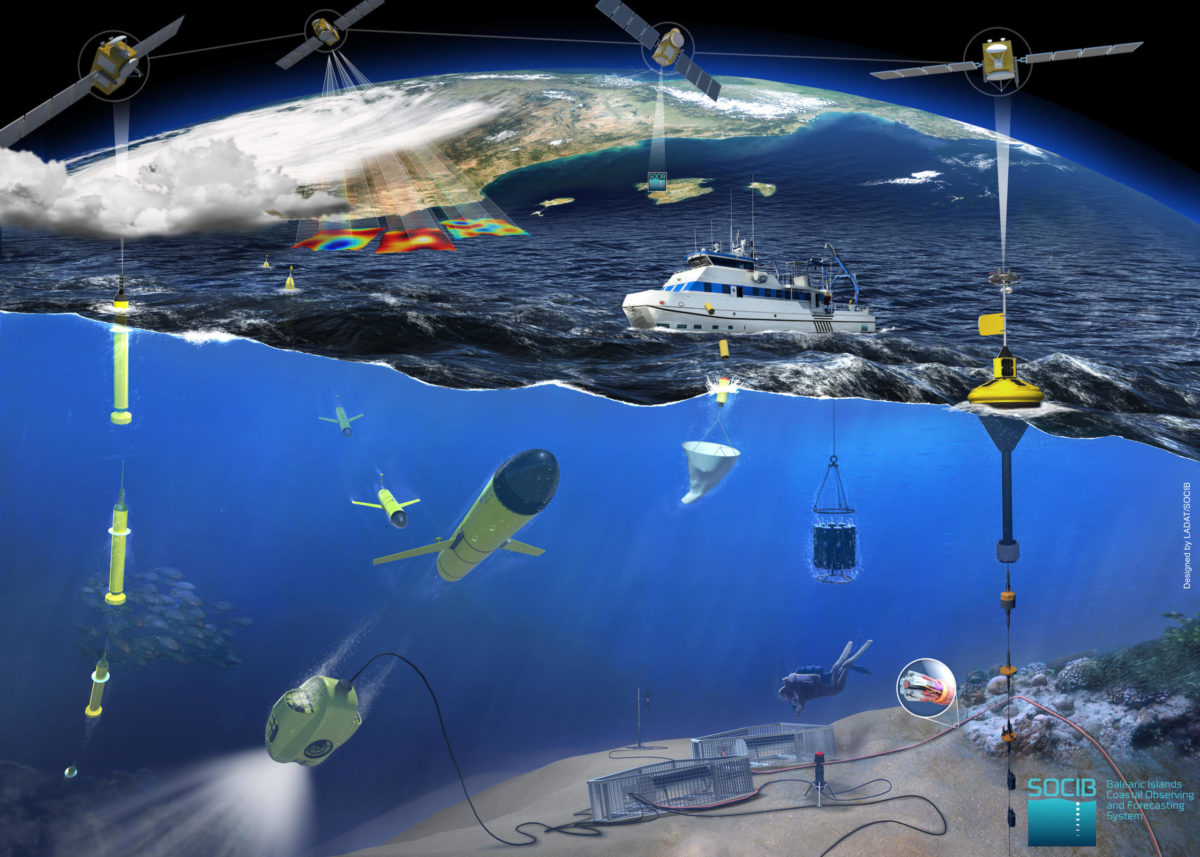 Short title:
SOCIB Data Repository
Short title2: SOCIB Data Repository
Link to website: https://www.socib.es/data/data-repository/
Description:
The Balearic Islands Coastal Observing and Forecasting System (SOCIB) is a Unique Scientific and Technical Infrastructure (ICTS) that operates a coastal ocean observing and forecasting system, a scientific and technological infrastructure providing free, open, quality-controlled, validated, and timely streams of oceanographic data, as well as data stewardship and long-term preservation.
SOCIB offers an Open Access Data Repository critical for oceanographic research. The repository contains a wide range of Essential Ocean Variables (EOVs) covering from physics (sea water temperature, sea water salinity, currents, sea surface height, etc.) to biochemistry (nutrients, oxygen, turbidity, etc.) and biology (chlorophyll mass concentration, etc.). In addition to those, it is possible to find also related meteorological variables (atmospheric pressure, wind velocity, and direction, air temperature, and humidity, etc.).
This data, either reported by observing facilities (oceanographic buoys, drifters, profilers, gliders, high-frequency radars, etc.) or outputted by hydrodynamical (WMOP), wave (SAPO), or meteorological (BRIFS) numerical models, facilitates the monitoring and forecast of the ocean state and variability in the frame of a number of projects and observation programmes with a particular focus on the Western Mediterranean Sea.
Following the FAIR principles (Findable; Accessible; Interoperable; Re-usable) for scientific data management, a number of protocols and applications have been set up for the users to access the SOCIB Data Repository. In addition, this data is also exposed through the DIGITAL.CSIC repository.
Institute:
SOCIB – Balearic Islands Coastal Ocean Observing and Forecasting System
Contact name: Joaquin Tintoré and Juan Gabriel Fernández
Contact email: Please login or register to view contact information.
Location: Balearic Islands
Tags:
Data type:
glider
argo profiler
drifters
surface currents
turtles
CTD
current profiler
currentmeter
tide gauge
weather stations
sea level
waves recorder
multiparameter probe
Facilities:
fixed stations
beach monitoring
data centre
ocean forecast
research vessel
glider
lagrangian platforms
HF radar
satellite
Other:
open data
multiplatform
ocean observation
Ocean literacy
Mediterranean Sea