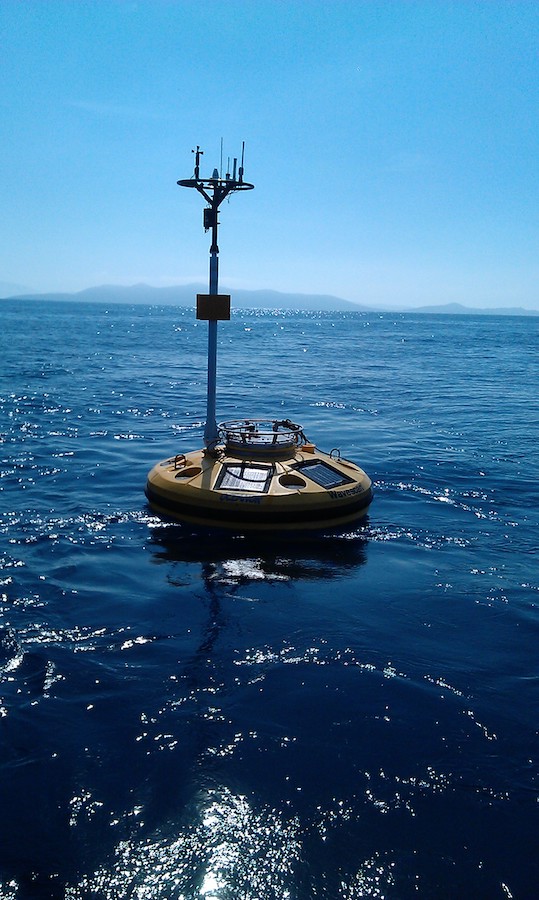 Short title:
POSEIDON – Monitoring, forecasting and information system for the Greek Seas
Short title2: POSEIDON
Link to website: https://poseidon.hcmr.gr/
Description:
The data recorded by the oceanographic platforms operate in the Aegean and the Ionian Seas (fixed stations, ferry box system, gliders) are released through the POSEIDON portal. Physical and biochemical parameters of the marine environment as well as atmospheric parameters in the fixed station locations are available both in real time and delayed mode.  The forecasting module of the POSEIDON system consists of four numerical models that provide in daily basis forecasts regarding the atmospheric, sea state, hydrodynamic and ecological conditions of the Eastern Mediterranean. The online POSEIDON database contains the data recorded by the insitu platforms offering also downloading functions for the whole data set, while a user-friendly tool is also available for accessing the results of all the forecasting models for the last five years.
Institute:
Hellenic Centre for Marine Research (HCMR) – Institute of Oceanography
Contact name: Leonidas Perivoliotis
Contact email: Please login or register to view contact information.
Location: Aegean Sea, Cretan Sea, Ionian Sea
Tags:
#realtimedata
#physicaldata
#biochemicaldata
#watercolumndata
#realtimedata
#EasternMediterranean
#GreekSeas
#poseidonsystem