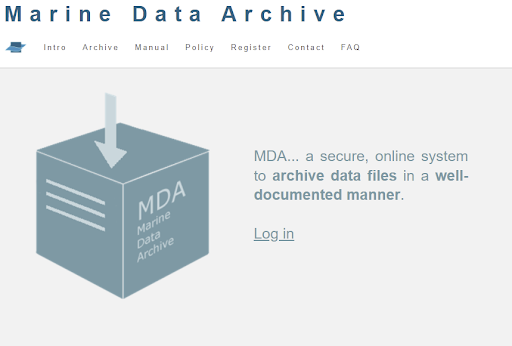 Short title:
Marine Data Archive
Short title2: MDA
Link to website: http://marinedataarchive.org/
Description:
The Marine Data Archive (MDA), developed by VLIZ, is a secure, online system where researchers can archive their data files in a well-documented manner. The MDA holds data from a wide range of international, European and Flemish projects. It is free for anyone to use: to archive and manage their data, as a personal, project, or institutional archive, and as an open repository for data publication. Data of any type, raw, processed, structured, data products, documents or images can be archived in the MDA. Data in the MDA are made public by linking them to the Integrated Marine Information System (IMIS), or to any other catalogue. It is registered as a repository in https://fairsharing.org/ DOI: 10.25504/FAIRsharing.CjHLQw
Institute:
Flanders Marine Institute (VLIZ)
Contact name: MDA Team
Contact email: Please login or register to view contact information.
Location: Belgium
Tags:
Scientific data, data files, marine data, data repository