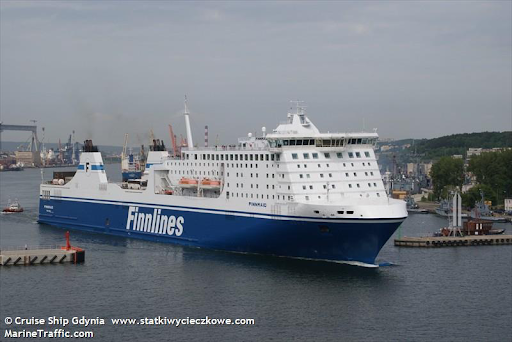 Short title:
IOW – Continuous measurements of trace and greenhouse gases on the ferry Finnmaid
Short title2: IOW
Link to website: https://www.io-warnemuende.de/finnmaid_en.html
https://www.io-warnemuende.de/gregor-rehder-en.html
Description:
The Leibniz Institute for Baltic Sea Research Warnemünde (IOW) is operating a system for measuring trace gases (pCO2, pO2, CH4, N2O, δ13CCO2) on the ferry Finnmaid using two independent equilibrator/auxiliary equilibrator units with two independent measurement loops of CH4/CO2 and CO/N2O (loop 1) and d13C-CO2 and CO2 (loop 2). The Finnish ship of the Finnlines shipping company crosses the central Baltic Sea along the Travemünde – Helsinki route about every 2 days. Continuous measurement of carbon dioxide partial pressure (pCO2) in the surface water of the Baltic Sea started as an extension of the ALG@LINE project (SYKE, Helsinki) in 2003. Since then, the fully automated equilibration facility has been extended step by step over the years to include further parameters and measurement methods. The line has exceptional importance in bridging the gap between land and ocean observations. Due to the strong changes in the Baltic Sea ecosystem caused by anthropogenic influences (eutrophication, warming), which have already been recorded over several decades, it is particularly suitable for investigating the effects of changed use or adopted environmental strategies on trace gas fluxes.
Institute:
Leibniz Institute for Baltic Sea Research Warnemünde (IOW)
Seestraße 15
18119 Rostock
Contact name: Prof. Dr. Gregor Rehder
Contact email: Please login or register to view contact information.
Location:
Tags:
Finnmaid, Ferryline, IOW, Ferrybox,