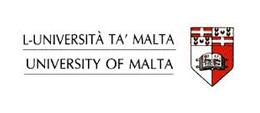 Short name: UoM
Contact name:  Aldo Drago
Email address: Please login or register to view contact information.  
Brief Description of Organisation:
The Physical Oceanography Unit (PO-Unit) is established under the Faculty of Science of the University of Malta. It undertakes oceanographic research, in a holistic perspective, including operational observations and forecasts, specialised data management analysis and participation in international cooperative ventures.
The PO-Unit is partner in several European and Mediterranean networks like MedGLOSS (the Mediterranean regional subsystem of the Global Sea Level Observing System with a local station for real- time sea level, sea temperature and atmospheric pressure measurements in Portomaso), and MonGOOS (the GOOS Regional Alliance for the Mediterranean).
JERICO-NEXT: Main tasks attributed under Work Packages:
PO-Unit is leading WP8.1 and WP8.6 with main tasks of conducting the activity leading to direct interaction with end users as well as in the setting up of an international faculty for the preparation of didactic material on coastal observatories and operational oceanography. Aldo holding one of the two summer schools scheduled in WP8. Participating in other WPs such as HF radar data management and data procedures.
Relevant Projects- previous and existing
The PO-Unit has strengthened its activities, know-how and capability through the participation in several EU funded regional and pan-European scientific projects (MFSPP and MEDATLAS in FP4; MFSTEP; SEASEARCH, ESEAS-RI, SEPRISE, GRAND and MAMA both as project leader in FP5; SESAME, ECOOP, MyOCEAN and SEADATANET in FP6; and JERICO, MyOCEAN2, SEADATNET2 and PERSEUS in FP7). The PO-Unit has participated in several INTERREG projects, (WERMED under MEDOCC; RISKMED and NET.MARI.MED under ARCHIMED, and more recently in MEDESS4MS, a Med Programme strategic project.
Address
---
University of Malta
University Campus, Tal-Qroqq
2080, Msida
Malta