Finnish Environment Institute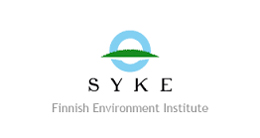 Short name: BL
Contact name:  Jukka Seppälä
Email address: Please login or register to view contact information.  
The Finnish Environment Institute (SYKE) is the only governmental research and development institute located within the administration of the Finnish Ministry of Environment. Part of the funding at SYKE comes directly from the State budget, part from the Ministry of Environment, and the remainder from various other national and international sources, all as separate R&D contracts. SYKE is responsible for carrying out environmental research, monitoring and assessment, publishing and disseminating the results, and maintaining appropriate information systems. All SYKE's R&D-work is carried out in seven programmes on themes varying from global environmental issues, like climate change and biodiversity.
SYKE Marine Research Centre leads the Finnish Marine Research Infrastructure FINMARI and is nationally in charge of monitoring and research of the Baltic Sea.
Main tasks attributed under Work Packages:
WP1: contribution to tasks on Science Strategy and Strategy for the Future (Tasks 1.2, 1.4, 1.5, 1.6);
WP2: contribution to harmonization and calibration tasks, leadership in subtask 2.4.2 (Optical sensors);
WP3: contribution to development tasks, leadership in subtask 3.1.2 (Optical instrumentation combination);
WP4: co-lead of JRAP #5, contribution to JRAP #1
WP5: contribution to several data management tasks
WP7: provision of TNA infrastructures (experimental laboratory for intercalibration/verification; Ferrybox lines in the Baltic Sea- Alg@line)
Relevant Projects- previous and existing:
6th FP: IP THRESHOLDS; 7th FP: IA project JERICO, project ProTools (PROductivity TOOLs: Automated Tools to Measure Primary Productivity in European Seas)
Address
---
Finnish Environment Institute
Mechelininkatu 34a
00251, Helsinki
Finland