Environmental Consulting (Ireland) Limited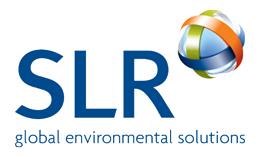 Short name: SLR
Contact name:  Nick O'Neill
Email address: Please login or register to view contact information.  
Brief Description of Organisation:
SLR Environmental Consulting (Ireland) Ltd is an environmental consulting firm supplying environmental management services to the marine sector in particular to the oil and gas sector. SLR also provides commercialisation advice to environmental sensor developers. In addition SLR is Secretrariat to the Irish Peteroleum Infrsatructure Programme which is a joint governmnet oil industry research programme. SLR is therefore well connected to the research departments within the oil industry as is familiar with the environmental monitoring requirements of the sector and the key people involved within the oil exploration companies in NW Europe.
JERICO-NEXT: Main tasks attributed under Work Packages:
Task 8.5 in WP8 will build on the results of, and extend, the Forum for Coastal Technologies established by JERICO. Industry members of the stakeholder user group (D8.1) with representative members of Jerico will be the core of a cluster of expertise in coastal environmental monitoring. The objective of the cluster will be to provide business lead and business focussed equipment and sensor development to address gaps in the suite of environmental monitoring techniques required to meet new regulatory standards
Relevant Projects- previous and existing
FixO3, ESONET, ESONIM, ESONET NoE
Address
---
Environmental Consulting (Ireland) Limited
Dundrum Business Park 7
14, Windy Arbour
Ireland