Institute of Marine Research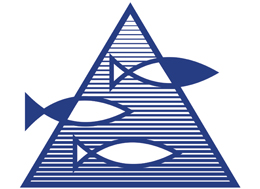 Short name: IMR
JERICO-S3 contact name: Henning Wehde
JERICO-S3 email address: Please login or register to view contact information.  
JERICO-DS contact name: Henning Wehde
JERICO-DS email address: Please login or register to view contact information.  
Brief Description of Organisation:
The Institute of Marine Research, IMR, is one of the biggest marine research institutes in Europe with about 1,000 employees. Our main activities are research, advisory work and monitoring. In January 2018, the IMR was merged with the National Institute of Nutrition and Seafood Research, NIFES.
IMR is a leading supplier of knowledge relating to the sustainable management of the resources in our marine ecosystems and the whole food chain from the sea to the table. IMR advises the Norwegian authorities on aquaculture and the ecosystems of the Barents Sea, the Norwegian Sea, the North Sea and the Norwegian coastal zone. For this reason, about fifty percent of IMR's activities are financed by the Ministry of Fisheries and Coastal Affairs.
IMR's headquarters are in Bergen, but important activities are also carried out at the department in Tromsø, at the research stations in Matre, Austevoll and Flødevigen and on board research vessels, which are at sea for a total of approximately 2,000 days a year. IMR is strongly engaged in the development aid activities through the Centre for Development Cooperation in Fisheries.
JERICO-S3: Main tasks attributed under Work Packages:
IMR will contribute to WP 2,3,4,9
IMR will contribute to the connectivity studies in WP2, contribute to the North Sea Super site in WP 3, Lead the Norwegian Sea IRS and contribute to the Skagerrak IRS in WP 4 and will contribute towards the link to the Norwegian Government in WP 9.
JERICO-DS: Main tasks attributed under Work Packages:
IMR's third party NIVA will co-lead WP2: Technical Design for an Operational JERICO-RI (physical part of the RI). IMR will be involved in coleading WP5 on governance, responsible for Task 5.1: From the concept to the structure. Moreover, IMR will be involved in WP1, WP3, WP4 and WP6 as a nation representative.
JERICO-NEXT: Main tasks attributed under Work Packages:
Contribute to: WP 1 Task 1.2, Task 1.4, WP 2 all task, WP 3 task 3.3, WP 4 CS 1+3+6, WP 5 as well as to the TNA and virtual access.
Relevant Projects- previous and existing
EU supported: Jerico, Jerico NEXT, MyOcean suite of projects, Copernicus Marine Service,  FerryBox, EModNetESOP, ESOPII,Convection Norwegian Research foundation: LoVe,"Inventory of marine Copepoda and Cladocera (Crustacea) in Norway,  "Climate and plankton in the North Sea and Skagerrak", (since 2005) "Distribution and ecosystem impacts of the invasive ctenophore Mnemiopsis leidyi in Norwegian waters" (2009-2013), Fjordmix and departemental funds Fixed station project, Norwegian Reference Fleet.
Address
---
Institute of Marine Research
Nordnesgaten 50
5817, Bergen
Norway