Date
12/07/2022 14/07/2022

The All-Atlantic Ocean Research Forum 2022 will be co-hosted by the United States and Brazil, in collaboration with the European Commission, over two events between May and July 2022.
The Scientific Event will be held from 31st May to 2nd June 2022 in Brasilia, Brazil.
The Ministerial Event will take place in Washington, D.C. between 12th – 14th July, 2022.
Outcomes from the Scientific Event will be highlighted at the Ministerial Event in Washington, D.C. the week of July 12-14 (streamed live), which will also feature Ministerial interventions and the signing of the All-Atlantic Ocean Research & Innovation Alliance Declaration.
The Declaration outlines the vision of the All-Atlantic and will build upon collaboration between existing initiatives in the Atlantic Ocean on ocean research and innovation. The main ministerial event will be accompanied by side events hosted at several Embassies.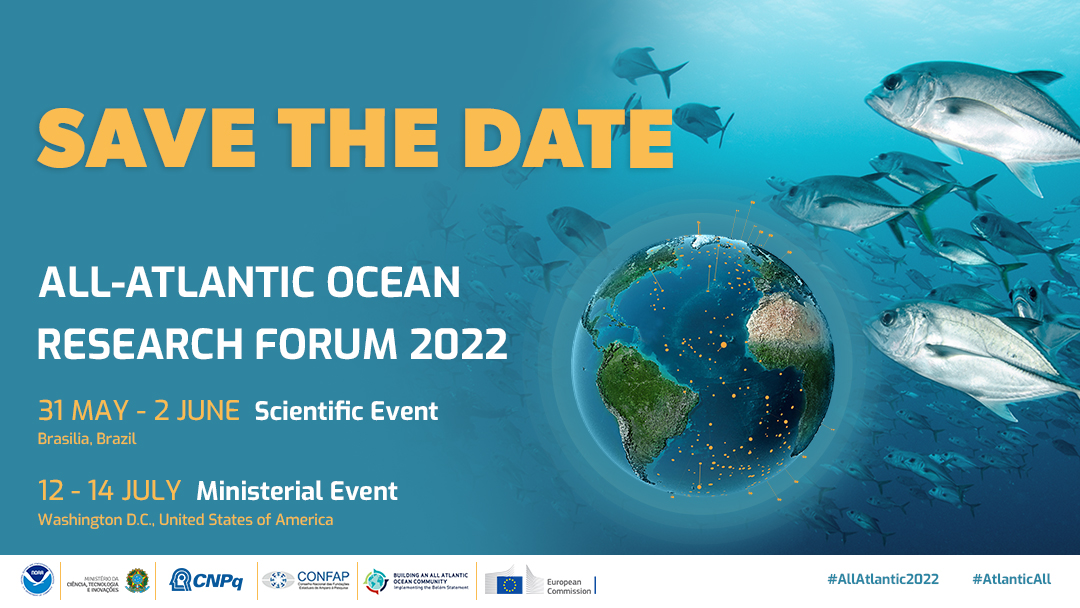 Location
Washington, D.C.