Date
16/11/2021 19/11/2021

We are very pleased to confirm that the JERICO-DS General Assembly 2021 (joint JS3 events) will take place from Tuesday 16 to Friday 19 November 2021. Please save the date!
This General Assembly will also host some specific JERICO-S3 Meetings/Workshops.
Please find attached the Agenda of the week. Some slight changes are still possible but the main is settled.
If this can be a physical meeting, it will take place at RBINS in Brussels.
In doubt, we are targetting a hybrid meeting (virtual/physical).
Very soon, you will receive the link to the registration and more information.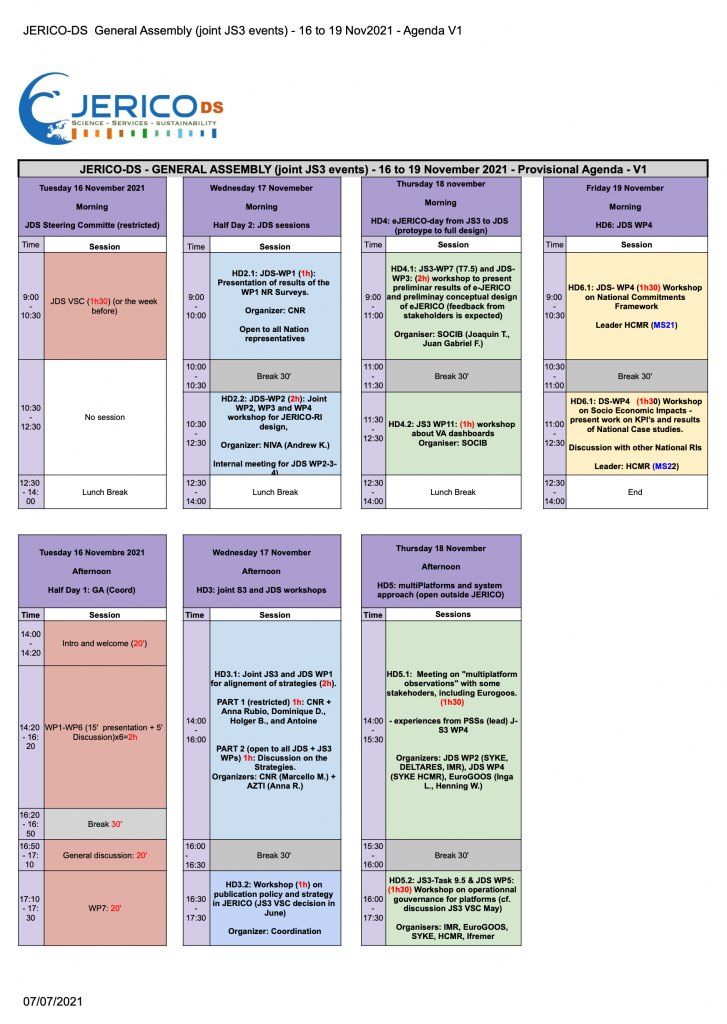 This is a Virtual Event
Map Unavailable