Ministry of Transport, Public Works and Water Management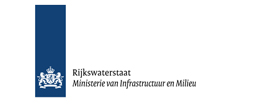 Short name: RWS
Contact name:  Kees Borst
Email address: Please login or register to view contact information.  
Brief Description of Organisation:
Ministry of Infrastructure and Water Management; Directorate-General for Public Works and Water Management Rijkswaterstaat ( RWS)

The Ministry of Infrastructure and Water Management is committed to improving quality of life, access and mobility in a clean, safe and sustainable environment. The Ministry strives to create an efficient network of roads, railways, waterways and airways, effective water management to protect against flooding, and improved air and water quality.
Rijkswaterstaat is responsible for the design, construction, management and maintenance of the main infrastructure facilities in the Netherlands. This includes the main road network, the main waterway network and water systems.
One of its aim is to provide advice and information on the sustainable use of estuaries, coast and open seas, and on coastal flood protection. RWS develops and maintains a nowledge and information infrastructure. It co-operates with various agencies and organisations at international level. Rijkwaterstaat has experiences with assimilation of storm-surge models, 3D-hydrodynamic, water quality and bio-ecological models and is are also very active in the field of environmental policy assessments, real-time monitoring, storm-surge forecasting and data- and Information-management.
JERICO-S3: Main tasks attributed under Work Packages:
WP 2.5.1:  Lisette Enserink WP-leader and Kees Borst linking to PSS Pilots
WP 4.3.3:  Kees Borst and Machteld Rijkeboer partner in WP 4.3.3 North Sea-PSS and Channel-PSS 
WP 6:  Kees Borst partner in Data management tasks, where Peter Thijsse (MARIS) is WP-leader
JERICO-NEXT: Main tasks attributed under Work Packages:
WP-3: Integration and implementation of flow cytometry and FRRF with a ferrybox.
WP-4: Validation of the integrated system during several sampling campaigns in the North Sea and by running the stand-alone system for several months at a permanent coastal monitoring station.
Relevant Projects- previous and existing:
Partner in INTERREG IVa second seas project DYMAPHY (2009-2013)
Arnold Veen is project manager of TA-Coast2a-project "In-flow multidimensional particle analysis/characterization technology (IMPACT, NWO 053.21.112 2014-2019)
Participating in RWS-CIV KPP project on Innovative monitoring of eutrophication of the North Sea
Address
---
Ministry of Transport, Public Works and Water Management
Plesmanweg 1-6
2597 JG, Den Haag
Netherlands