NORCE Norwegian Research Centre AS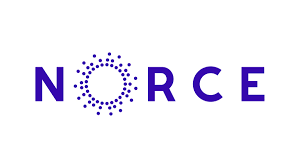 Short name: NORCE
Contact name:  Catherine Boccadoro
Email address: Please login or register to view contact information. 
Brief Description of Organisation:
NORCE Norwegian Research Centre AS is a new and future-oriented non-profit multidisciplinary research company owned by University of Bergen, University of Stavanger, University of Agder and University of Tromsø. NORCE is one of the Norway's largest independent research institutes, with about 1000 employees, 1500 ongoing projects, an annual sales of over 1 billion NOK and over 600 scientific publications a year. NORCE conducts research and provides innovation in the fields of energy, health, climate, environment, technology and societal science. Our solutions respond to key environmental and societal challenges, contributing to value creation locally, nationally and globally. The head office is located in Bergen, with regional offices all over Norway. The Environment Department carries out basic and applied research in the field of environmental disturbances and assessment as well as technological development for undertaking such science, and is involved in contract research for private companies and public authorities. Our vision is to develop and deliver scientifically based knowledge for ecologically sound development and growth, and to promote research-based innovation. NORCE Environment has a long-term high-profile scientific record on ecosystem functioning, with focus on climate change and food-web processes as well as pollution. NORCE-TEchnology gathers 30 years of experince in developing marine sensors and platforms (including autonmous platforms- sailbuoy).
JERICO-S3: Main tasks attributed under Work Packages:
NORCE will lead task 7.2 (JRA) on biological sensors and integrated sensor packages.
NORCE will significantly contributes in WP1 on the elabration of the 15-year propsective vision for the JERICO-RI.
NORCE will contribute with expertise in the consiolidation of the Integrated Regional Sites for the Norwegian Sea and the Kattegatt/Skagerrak (WP3), and support the link between the technologicsal developmetn in WP7 and their implementation in IRS.
NORCE will also contribute to WP5 for the elaboration of the performance indicators.
Relevant Projects- previous and existing:
NORCE has been participating in several EU projects related to ocean observations and biosensors, including JERICO-NEXT, BRIDGES, BEEP, PRAGMA, RESPIL. NORCE is currently eading a portfolio of about 10 projects on molecular and microbial biosensor development. JERICO-S3 will built upon these developments.
Address
---
NYGARDSGATEN 112 BERGEN
5838
Norway