Leibniz Institute for Baltic Sea Research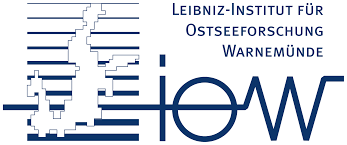 Short name: IOW
Contact name:  Gregor Rheder
Email address: Please login or register to view contact information. 
Brief Description of Organisation:
The Leibniz Institute for Baltic Sea Research Warnemünde (IOW) is a marine research institute with a strong focus on coastal ecosystems. Organized within a strategic research agenda, the departments of Physical oceanography, Marine geology, Marine Chemistry and Marine Biology pursue interdisciplinary research in coastal systems, with a special focus on the Baltic Sea. IOW also conducts the German contribution of the HELCOM monitoring obligations on behalf of the BSH.
JERICO-S3: Main tasks attributed under Work Packages:
Situation as of 02.03.2019 to be updated when role in the consortium becomes clearer
Suggested: WP2, Task 2.1, and 2.4 Collaboration of Interoperability IOW has strong link to ICOS, and experience in merging both for additional goals in science (i.e. HELCOM monitoring) and merged education projects with ICOS and IOCCP, in particular through BONUS INTEGRAL. IOW: could also assist with linkage with the international (global pCO2 community, i.e. SOCONET) WP 4 Task 4.2 (1) Contribution to the GoF supersite through instrumentation on VOS Finnmaid.
Relevant Projects- previous and existing:
BONUS PINBAL 2014-2017
Chemical characterization and instrument development towards the application of spectrophotometric pH-measurements in brackish water conditions
Coordinator: Gregor Rehder
https://www.io-warnemuende.de/pinbal-home.html
ICOS Pilot and Implementation 2012-2016
BONUS INTEGRAL
Use of ICOS and similar research infrastructure for a better assessment of the ecosystem state of the Baltic Sea
Coordinator: Gregor Rehder
https://www.io-warnemuende.de/integral-home.html
Address
---
Seestraße 15, 18119 Rostock, Germany