Date
23/11/2021 25/11/2021

10-12am, 2-4pm CET 
TOPICS:
Observation strategies and data sharing practices
Integration and sustainability
Best practices and standard operating procedures
WORKSHOP CO-CHAIRS:
Isabel Sousa-Pinto (CIIMAR, University of Porto) and Lisandro Benedetti-Cecchi (Department of Biology, University of Pisa)
OVERVIEW:
Marine macroalgae are the most common macroscopic form of life flourishing on rocky reefs along the world's temperate coasts. Macroalgae increase biodiversity by providing habitat and shelter to many other marine species.
These highly diverse ecosystems provide many important functions and services including high primary production, provision of nursery areas, human food resources, and protection from coastal erosion.
Macroalgae are vulnerable to global threats such as ocean warming and to regional stressors resulting from intensifying human activities along the coast.
Sustained and coordinated observations are necessary to preserve macroalgae and their associated biodiversity and to ensure those systems will continue to deliver key ecosystem functions and services in a changing ocean.
Registrations close on the 30th of October 2021, and an agenda will be sent around in early November.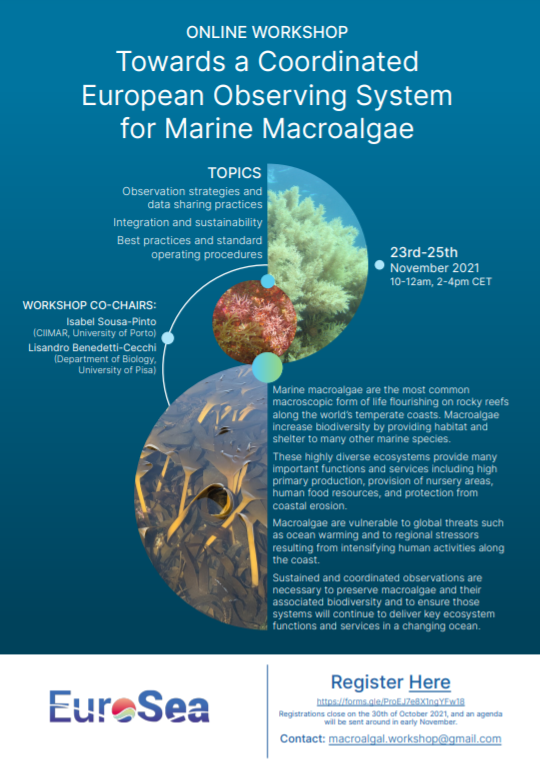 This is a Virtual Event
Map Unavailable