Date
30/01/2023

Organised by AtlantOS, this edition of 'Ocean Hour' is titled 'Democratising ocean observations through low-cost technologies and citizen science'. The virtual event will take place on 30th January 2023 at 11 am (EST).
This version of Ocean Hour is dedicated to the topic of low-cost technologies. This will be addressed in the context of providing opportunities for communities to engage in the development of the All-Atlantic Ocean Observing System. During these meetings, experts engage in discussions on specific topics, use cases, projects, programmes, and relevant obstacles.
Participants will have the opportunity to network at the end of the event. Ocean Hour is a recurring event that takes place on the second Tuesday of the month.
Panellists
Moderators: Patrick Gorringe, Lucie Cocquempot, Mariana Rocha de Souza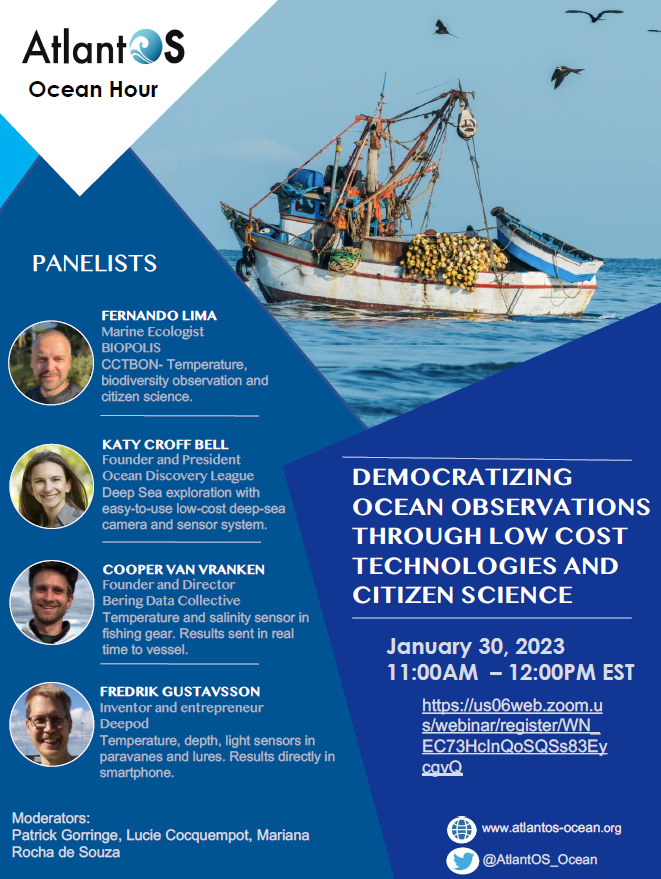 This is a Virtual Event
Map Unavailable