Date
29/11/2022

As part of the AtlantOS Ocean Hour series, the online event, entitled 'The Use of Autonomous Vehicles and High Technology for Ocean Observation' will take place on 29th November 2022, between 11:00 am – 12:00 am (EST).
'Ocean Hour' is dedicated to engaging the scientific community and aims to share ideas and address progress on specific topics, case studies, projects, programmes, and future challenges. 
This virtual discussion will focus on the use of high-technology instruments for the purpose of ocean observations. Speakers included in this webinar will discuss their experience with shared projects and bring attention to current and predicted future challenges.
Key Speakers: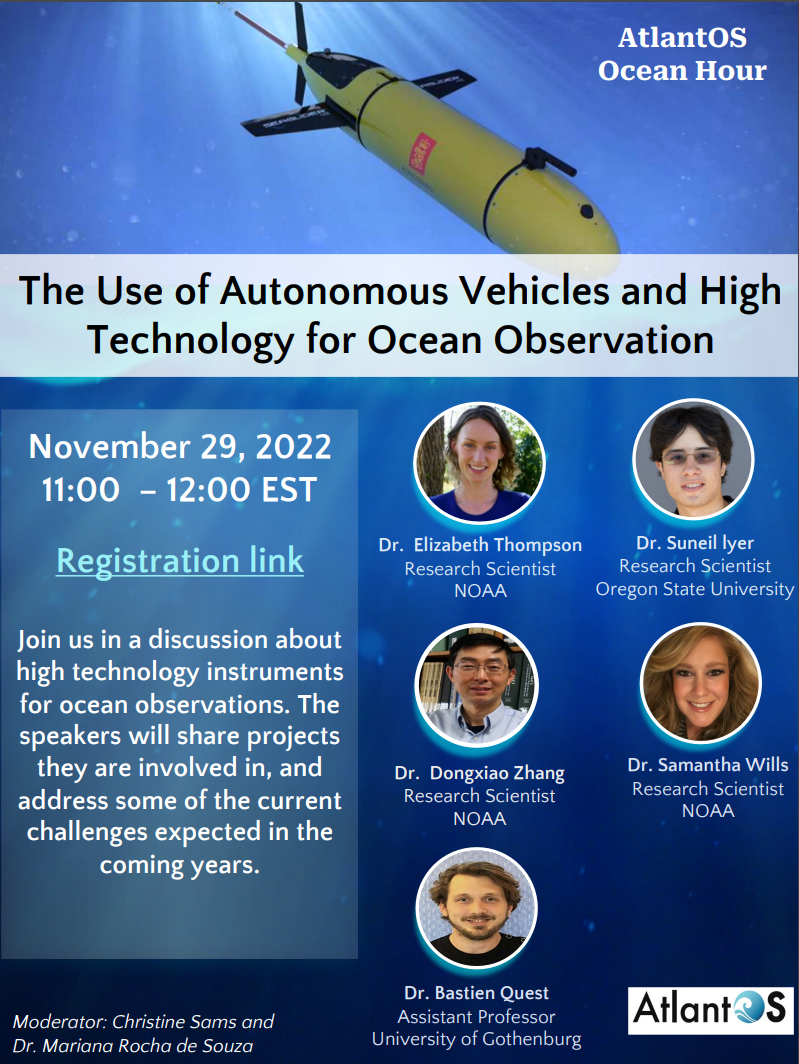 This is a Virtual Event
Map Unavailable