Infrastructure
(short name)
Bulgarian National Operational Marine Observing System
(NOMOS)
Port Operational Marine Observing System (st. Balchik)
(POMOS)
Balchik, Bulgaria, Black Sea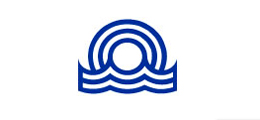 Legal name of organisation
Institute of Oceanology - Bulgarian Academy of Sciences (IO-BAS)
NOMOS is a system designed to allow the real-time assessment of weather and marine conditions in the western part of Black Sea and to support sustainable development of the Bulgarian Black Sea coast and EEZ. It consists of several subsystems. The proposed NOMOS's installations for TNA are GALATA and POMOS.
POMOS is a network of distributed sensors and centralized data collecting, processing and distributing unit. It is designed to allow for the real-time assessment of weather, marine and environmental conditions throughout the major Bulgarian ports, channels and bays. The parameters measured by POMOS are: wind speed and direction, temperature, humidity, atmospheric pressure, visibility, solar radiation, water temperature and salinity, sea level, current speed and direction and wave height.
Web site address : http://www.bgodc.io-bas.bg/ma/
| | | | | |
| --- | --- | --- | --- | --- |
| Instrument | Measured Parameter(s) | Elevation / Depth | Sampling | Frequency of data recovery |
| Vaisala WXT 520 Weather Transmitter | Wind speed and direction, temperature, humidity, atmospheric pressure | 3 m | 2 min | 2 min |
| SeaBird MicroCAT SBE 37-CM | Water temperature and salinity | 2 m | 2 min | 2 min |
| Vaisala PWD 20 | Visibility | 3 m | 2 min | 2 min |
| Range Finder SM-094/10W | Sea level | 1.5 m | 2 min | 2 min |
Remote: the measuring system is implemented by the operator of the installation and the presence of the user group is not required,
Partially remote: the presence of the user group is required at some stage e.g. installing and un-installing user's equipment.
Unit of access (UA): month.
Access duration corresponds to the period of installing, operating and un-installing a measuring system by the users (partially remote access) or in his/her behalf by the access provider (remote access).
TNA projects supported by JERICO-NEXT:
Real time access to data of all or selected installations and sensors and access to the installations to put in user sensors and instruments.
The IO-BAS team will assist the users by
Support the user team by providing scientific and technical assistance during the setup of the equipment;
Organisation of the local handing and transport of the user team and equipment to the installations;
Perform a visit to the installations to verify the functional performance of the instruments during the period of trans-national access.
To be verified with the facility provider.