Infrastructure
(short name)
FV Vester Junior
(FISHING 1)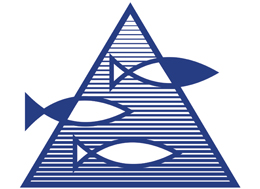 Måløy (61.937°N - 5.114°E)
Legal name of organisation
Institute of Marine Research (IMR)
The Reference Fleet is a small group of Norwegian fishing vessels that provide the IMR with detailed information about their fishing activity and catches on a regular basis. The sampling and data management procedures are similar to the system used on board IMR's research vessels. Data is used for management purposes including stock assessment.
The FV Vester Junior is one of the 20 coastal fishing vessels along the Norwegian coast included within the IMR reference fleet. Details of the vessel can be found in the table below and on the web adress given
Vessel
Owner
Address
Reg.no.
Call sign

Length

(m)

Gear

Vester

Junior

Bjørn

Andre

Weltzien

Årdal

Måløy
SF-210-V
LM5970
10,61
Gillnet
Web site address: http://www.imr.no/temasider/referanseflaten/en
| | | | | |
| --- | --- | --- | --- | --- |
| Instrument | Measured Parameter(s) | Elevation / Depth | Sampling | Frequency of data recovery |
| scales and otolith sampling device | Otolith extraction and preparation | Fishes caught from different depth | | Transmission to land normally daily |
| electronic fish sampling board (Scantrol) | Fish lengths, weigth, species distribution | Fishes caught from different depth | | Transmission to land normally daily |
In person/hands-on: the presence of the user group is required/recommended during the whole operation period.
Unit of access (UA): day.
Quantity of access available for the 3rd Call: 50 UA=50 days.
Users are invited to join cruises of the vessels and bring their own measurement devices for use.
Users can apply for a maximum access duration of 50 days (50 UA). Access duration corresponds to the period of installing, operating and un-installing a measuring system by the users.
The Fishing fleet driven by IMR allows to cost effectively increase the knowledge of fish stock size and distribution and is contributing to the provision of the ICES Annual Assessments. Another application is the catch of material for contaminant analysis in fishes.
The IMR infrastructure is under continuous supervision of the technical and scientific team at IMR. The team will provide assistance to users during installation of new instruments and during basic maintenance, and support and advice for the conduction of user projects.
The users have to follow the safety regulations as they are applied in the infrastructure.