Infrastructure
(short name)
Ferrybox system installed on the coastal steamer MV Vesterålen
(FERRY)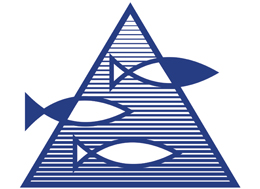 From Bergen (60.39° N - 5.31° E) To Kirkenes (70.36° N - 31.15° E)
Legal name of organisation
Institute of Marine Research (IMR)
FERRY is installed on the coastal steamer MV Vesterålen measuring T, S, Chlorophyll fluorescence and oxygen permanently as well as 30 individual samples are taken on all roundtrips from Bergen-Kirkenes and back. This roundtrip is repeated every 11 days throughout the year.
Web site address: http://www.imr.no/termograf/
| | | | | |
| --- | --- | --- | --- | --- |
| Instrument | Measured Parameter(s) | Elevation / Depth | Sampling | Frequency of data recovery |
| Aanderaa optode | Oxygen | 5 m | 1 min | Daily |
| Seapoint Chlorophyll Fluorometer | Chl fluo | 5 m | 1 min | Daily |
| Seabird SBE 38 | Temperature | 5 m | 1 min | Daily |
| Seabird SBE 38 | Salinity | 5 m | 1 min | Daily |
Remote: the measuring system is implemented by the operator of the installation and the presence of the user group is not required.
Unit of access (UA): day.
Quantity of access available for the 3rd Call: 100 UA=100 days.
Users can apply for a maximum access duration of 100 days (100 UA).
Access duration corresponds to the period of installing, operating and un-installing a measuring system of the users by the access provider in his/her behalf.
IMR Coast is providing services along the Norwegian coast. FERRY is providing frequent data on a transect along the whole coast. These measurements are conducted since the 1930´s enabling climate change studies through the long term application or providing validation data for the applied numerical models along the coast.
The IMR infrastructure is under continuous supervision of the technical and scientific team at IMR. The team will provide assistance to users during installation of new instruments and during basic maintenance, and support and advice for the conduction of user projects.
The users have to follow the safety regulations as they are applied in the infrastructure.